WE LOVE SHOES. WE KNOW THAT THEY GIVE US THE PERFECT TOUCH TO ANY LOOK, THAT THEY NOT ONLY DETERMINE THE WAY WE WALK BUT ALSO OUR POSTURE AND GIVE US CONFIDENCE. CHOOSING THE BEST TYPE OF SHOE FOR US IS OFTEN A DIFFICULT TASK TO CARRY OUT, MUCH MORE FOR WOMEN OF SHORT STATURE. THIS IS THE BIG PROBLEM THEY FACE WHEN TALKING ABOUT HEIGHT. HERE ARE SOME SIMPLE TIPS FOR CHOOSING THE RIGHT SHOES FOR SHORT WOMEN. ONE TECHNIQUE THAT NEVER FAILS IS TO WEAR HEELS, BUT IT IS NOT THE ONLY ONE. YOUR FASHION ADVISOR GIVES YOU SOME SIMPLE TIPS SO THAT THE TYPE OF SHOE YOU USE NOT ONLY STYLIZE YOUR FIGURE BUT ALSO BE ACCORDING TO EACH SITUATION YOU GO THROUGH.
SHOES FOR SHORT WOMEN ARE ONE OF THE FUNDAMENTAL KEYS TO VISUALLY STYLIZE THE FIGURE AND MAKE YOU LOOK TALLER. THIS IS WHY IT IS ESSENTIAL TO PAY CLOSE ATTENTION TO SIMPLE DETAILS THAT HELP CREATE THIS VISUAL EFFECT. CONSEQUENTLY, EMPHASIS SHOULD BE PLACED ON DETAILS THAT WE WILL EXPLAIN BELOW TO GUIDE YOU IN YOUR NEXT SHOE PURCHASE. 
WHAT COLOR SHOES SHOULD BE FOR WOMEN OF SHORT STATURE?
THIS IS ONE OF THE MAIN CONSIDERATIONS TO TAKE INTO ACCOUNT. YOUR ALLY IS THE NUDE COLOR. YOU MAY WONDER WHY.  THIS COLOR HELPS YOU TO, VISUALLY, STYLIZE YOUR INSTEP. THEY GIVE A LITTLE MORE HEIGHT, MAKING PEOPLE'S EYES TAKE A MUCH LONGER WALK. THEY ARE IDEAL TO COMBINE WITH ANY LOOK, LOOK FOR THOSE THAT GO ACCORDING TO YOUR STYLE AND SKIN TONE.
FASHIONABLE SHOES FOR SHORT WOMEN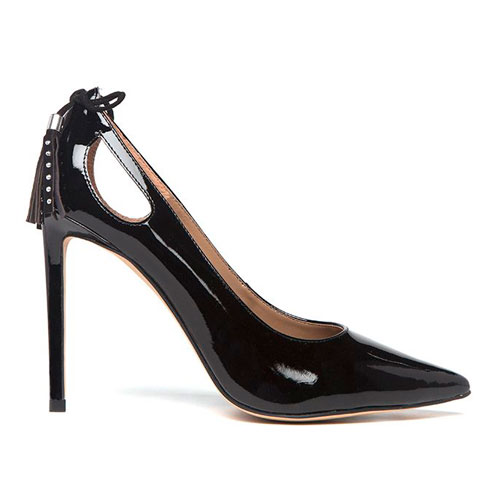 THEY ARE FINE, ELEGANT, SOPHISTICATED, THAT YOU CAN EASILY COMBINE WITH ANY OF YOUR OUTFITS. CHOOSE THE DESIGNS YOU LIKE THE MOST, BOTH FOR FORMAL AND INFORMAL LOOKS. IT IS THE PERFECT TYPE OF SHOE FOR SHORT WOMEN AS IT ALLOWS YOU TO WEAR THEM DAILY, AND THEY ARE EVEN VERY COMFORTABLE FOR WHEN YOU HAVE TO STAND FOR A LONG TIME. AMONG THE TYPES OF SHOES FOR SHORT WOMEN, THESE ARE A GOOD OPTION TO CONSIDER.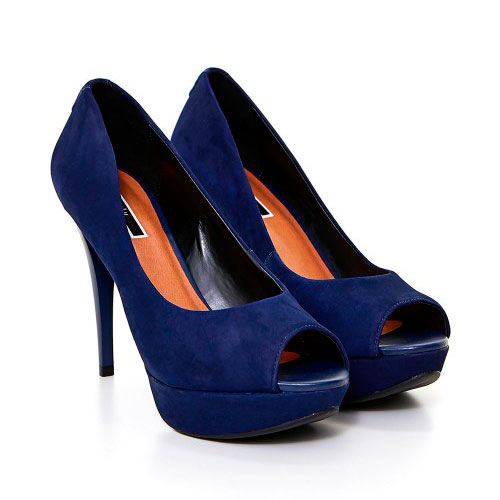 THEY ARE A VERY HIGH AND SEXY TYPE OF SHOE. FOR YOUR EVENING OUTFITS THEY ARE AN EXCELLENT OPTION.  THEIR BEST FEATURE IS THEIR HEIGHT, PLUS THEY HAVE A PLATFORM THAT MAKES YOU LOOK MUCH TALLER. THEY ARE THE IDEAL SHOES TO WEAR WITH YOUR BLACK DRESS, BESIDES BEING ABLE TO USE IT IN CASUAL LOOKS SUCH AS JEANS.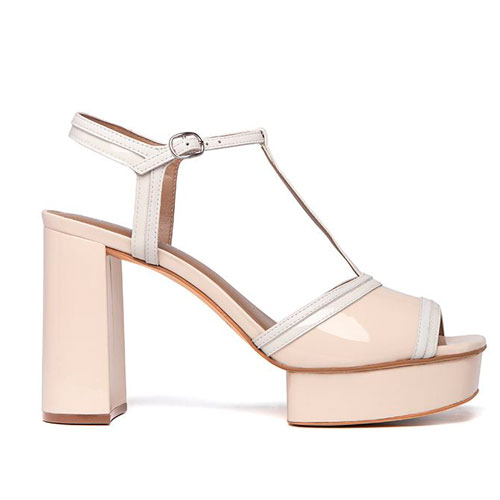 SANDALS ARE EXCELLENT FOR GAINING HEIGHT. THERE ARE MANY TYPES, SHAPES AND DESIGNS OF THEM. THERE ARE THOSE WITH PLATFORM, IDEAL FOR CASUAL DAYTIME LOOKS. SANDALS WITH HEELS, WHICH LOOK SPECTACULAR WITH SKIRTS OR DRESSES. YOU CAN ALSO ADD A SMALL PLATFORM TO THEM TO LOOK EVEN TALLER.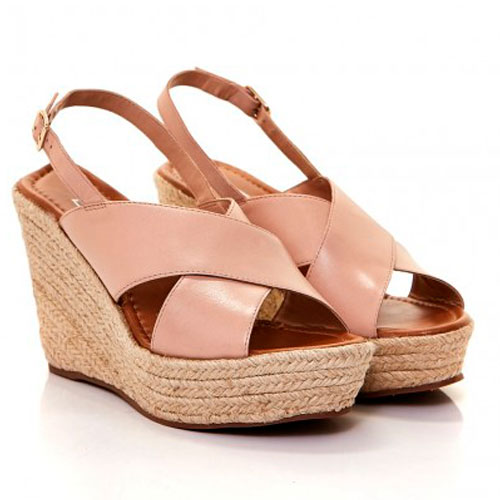 THIS TYPE OF FOOTWEAR IS VERY USEFUL FOR THOSE EVENTS THAT DO NOT REQUIRE MUCH ELEGANCE AND FORMALITY, SUCH AS DAYTIME EVENTS, FROM MEETINGS TO WEDDINGS ON THE BEACH OR IN THE GARDEN. THEY ARE VERY COMFORTABLE AND PRACTICAL IN WARM SEASONS, BECAUSE THEY ALLOW AN INFINITE NUMBER OF COMBINATIONS. THIS TYPE OF SHOES IS A MUST FOR SHORT WOMEN.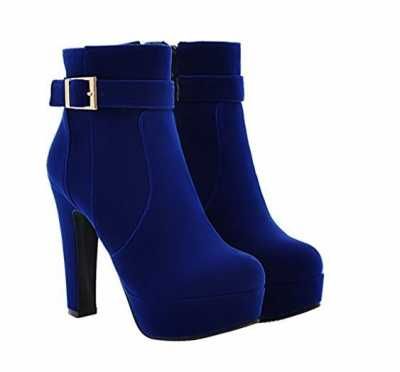 BOOTS FOR SHORT WOMEN IS A GREAT HELP, AS IT VISUALLY MAKES THE FIGURE LOOK MORE STYLIZED AND SLENDER. IN THIS WAY, IF WE USE IT WITH PANTS, LET'S TRY THAT THEY ARE OF THE SAME COLOR, THAT THEY ARE POINTED TO STYLIZE MY INSTEP AND THAT THE CANE OF THE SAME DOES NOT EXCEED THE LINE OF THE KNEES.
SHOES FOR SHORT AND CHUBBY WOMEN
THE MAIN CONSIDERATIONS TO TAKE INTO ACCOUNT WHEN THINKING ABOUT SHOES FOR SHORT AND CHUBBY WOMEN, REFER TO THE COLOR, TOE AND OPENING OF THE SHOE. CONSEQUENTLY, THE COLOR SHOULD BE THE ONE THAT MOST CLOSELY RESEMBLES THE SKIN TONE WHEN IT IS EXPOSED. IF PANTS ARE WORN, THEY SHOULD BE OF THE SAME COLOR TO ACHIEVE A VISUAL EFFECT THAT STYLIZES THE LEGS. WHEN WE TALK ABOUT THE TIP OF THE SHOE, WE MEAN THAT IT SHOULD PREFERABLY BE POINTED. ANOTHER IMPORTANT POINT IS THAT THE SHOE SHOULD BE AS OPEN AS POSSIBLE AND WITHOUT STRAPS THAT TIE AT THE ANKLE SO THAT IT DOES NOT GENERATE A CUT IN THE LEG. BELOW WE SHOW YOU MANY DIFFERENT OUTFITS TO OBSERVE THESE TIPS.
SHOES FOR SHORT AND SLIM WOMEN
LEARN WHICH IS THE RIGHT SHOE FOR SHORT AND SLIM WOMEN BY FOLLOWING THESE TIPS. IF YOU ARE GOING TO USE SANDALS WITH VERY THIN AND DELICATE STRAPS, AVOID WEARING ANKLE-STRAPS. IT IS ALWAYS ADVISABLE TO WEAR SHOES WITH HIGH HEELS, WHETHER PUMPS, STILETTOS, SANDALS OR BOOTS. IF, ON THE CONTRARY, YOU ARE ONE OF THOSE WHO PREFER LOW SHOES, MAKE SURE THEY HAVE POINTED TOES AND THEIR COLOR IS AS CLOSE TO YOUR SKIN TONE AS POSSIBLE. ON THE OTHER HAND; PLATFORMS WILL BE A GREAT ALLY FOR ANY TYPE OF SHOES WHETHER THEY ACCOMPANY ELEGANT, CASUAL OR SPORTY OUTFITS. CHECK OUT THE FOLLOWING LOOKS WHERE THE DIFFERENT MODELS OF SHOES FOR SHORT AND SLIM WOMEN ARE REFLECTED. 
SOME TIPS ON TYPES OF SHOES FOR SHORT WOMEN:
AVOID SANDALS WITH A SINGLE LOOP AT THE ANKLE, IT WILL MAKE YOU LOOK SHORTER.
LOOK FOR THOSE TYPES OF SHOES THAT END IN A POINTED TOE, ROUND TOE SHOES ARE FORBIDDEN. ALTHOUGH THE EFFECT IS VERY SMALL, VISUALLY THE LONG TOE WILL LENGTHEN YOUR LEGS.
I CHOSE PLATFORM SNEAKERS, THEY ARE AN EXCELLENT CHOICE FOR THE WEEKEND.
BOTH FOR SANDALS AND BALLERINAS, OPT FOR THOSE WHERE THE SKIN IS MORE VISIBLE, IT WILL HELP TO STYLIZE THE INSTEP.
SAY GOODBYE TO CHILDISH OR CHILDISH DESIGNS, CHOOSE THOSE WITH SOBER AND ELEGANT COLORS AND DESIGNS.
GAIN HEIGHT AND STYLIZE YOUR FIGURE BY FOLLOWING THESE TIPS ON SHOES FOR SHORT WOMEN, PAYING SPECIAL ATTENTION TO THE DESIGNS AND COLORS. COMBINE THEM WITH YOUR FAVORITE CLOTHES AND ENHANCE YOUR IMAGE.